Join us at the Oskaloosa Square on Saturday, August 5th, 2017 starting at 5:30 for our 3rd Annual Concert on the Square, featuring national recording artists Ryan Stevenson and Tim Timmons! This event continues to grow every year, with nearly 3,000 attending in 2016. In addition to amazing music there will be FREE kid's games and activities, a variety of food vendors, local soloists, and more. The event is FREE, and everyone is invited!

About The Artists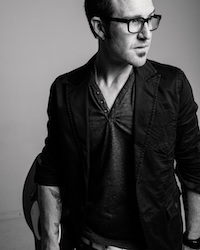 Ryan Stevenson: Ryan Stevenson took the Christian music world by storm in 2016 with his song Eye of the Storm.Not only did it spend 15-weeks at #1, but it was named Song of the Year by numerous outlets. Ryan has also spent the past year touring the country with Toby Mac, including a two night stint at Madison Square Garden. Ryan is far from a one-hit wonder. He has been leading worship since 2003, and currently serves as the worship pastor at Vertical Church in Boise, ID. In addition to Eye of the Storm his songs Holding Nothing Back, The Human Side, and the current hit The Gospel have entered the Billboard Top 40 and found their way into churches throughout the country.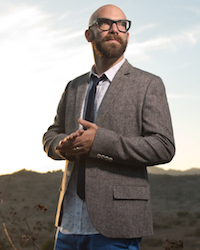 Tim Timmons: Tim was the first artist we brought to Oskaloosa, and we are thrilled to have him back! Tim is the author of Billboard charting worship songs Cast My Cares, It Starts with Me, Awake Our Souls, and Everywhere I Go. He has toured with Big Daddy Weave and David Crowder, and served for a decade as the worship pastor at Mariner's Church (one of the largest in the country). Tim has an incurable type of cancer, and was given five years to live in 2001. Miraculously, Tim is not only still with us, but continues to make a huge impact for God's Kingdom. His message of hope will definitely inspire you!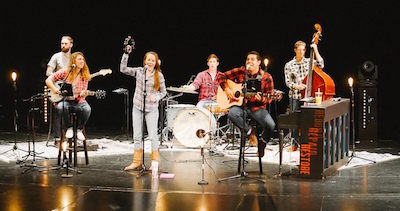 Bridge Worship: We are excited to welcome back Bridge Worship! This group leads worship each week at the Bridge Church in Ottumwa, a church that has come to have a regional impact. They released their latest album, Resound, on iTunes and CD in December, featuring a mix of covers and original music. They bring an incredible passion for God and others to worship, and will be an awesome part of the night.
---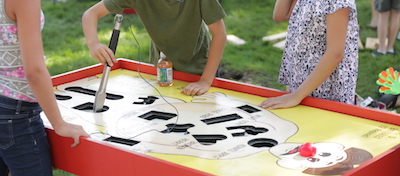 Kid's Zone: We are excited to have an even bigger and better Kid's Zone this year! Kids will have a chance to play all sorts of fun games and enjoy great activities. Best of all, every game is totally free! The Kid's Zone will open at 5:30 and close at 7:15pm, right before Tim Timmons takes the stage.
---
Food Vendors: You asked for more food vendors this year, and you got it! We already have six food vendors confirmed, with several more hopefully on the way. Those confirmed include:
4 K's Kettle Corn
Mahaska County Cattleman's (for Habitat for Humanity)
The Barnyard
Wanderlunch
Lefties BBQ
Oskaloosa Christian School
---
Schedule (estimated):
5:30 - Seven Food Trucks and Kids Zone Open to Public
5:30 - Local Talent perfrom
6:30 - Bridge Worship from Ottumwa performs
7:30 - Tim Timmons performs
8:30 - Ryan Stevenson performs
---
Local Talent: While the logistics of having three recording artists makes it very difficult to have local opening bands this year, we want to still showcase local talent. A number of local artists will be performing short "un-plugged" sets between 5:30-6:15pm, so make sure to come early and hear some of the great talented we have in our own backyard.
---
---